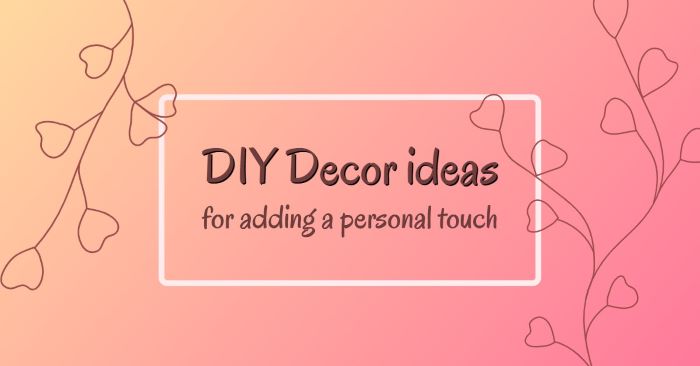 Going out to purchase home decor can be a challenge. You may have a specific style you're aiming for that might not be readily available in stores. In these cases, DIY home decor can be the answer.
Here are some DIY home decor ideas to help you bring your creative vision to life:
DIY geometric planters
Want to combine an earthy feel with a modern touch? Consider building a geometric planter. You can make the planter from straws and bind it together with hot glue. Once the set is finished, you can paint it a shade of your choice.
DIY floral monogram
Consider switching up your table decor with a beautiful DIY floral monogram. With acrylic paint, you can paint your favorite flowers on a letter backdrop. This decor is perfect to prepare for special occasions and parties to highlight the guest of honor.
DIY mirror boxes
Mirror boxes are a simple yet easy DIY project to add to your home. You can use these reflective boxes to decorate any space, from home office shelving to a modern dining room tablescape. Light reflecting from the sides of the box adds sparkle and increases the natural light in a room while also creating a classy and elegant vibe.
DIY white brick vase
Want to add a little excitement to vases in your home? Try DIY bricks on your vase. For this project, you can either paint on a brick pattern freely or use tape as a guide for a uniform brick design. Either way, the brick print is stylish and fun.
Whether you're changing your wall art or sprucing up your laundry room, DIY projects can bring out the aesthetic you really want for your space. Consider checking out your local crafts store to find supplies and inspiration for your next DIY project.